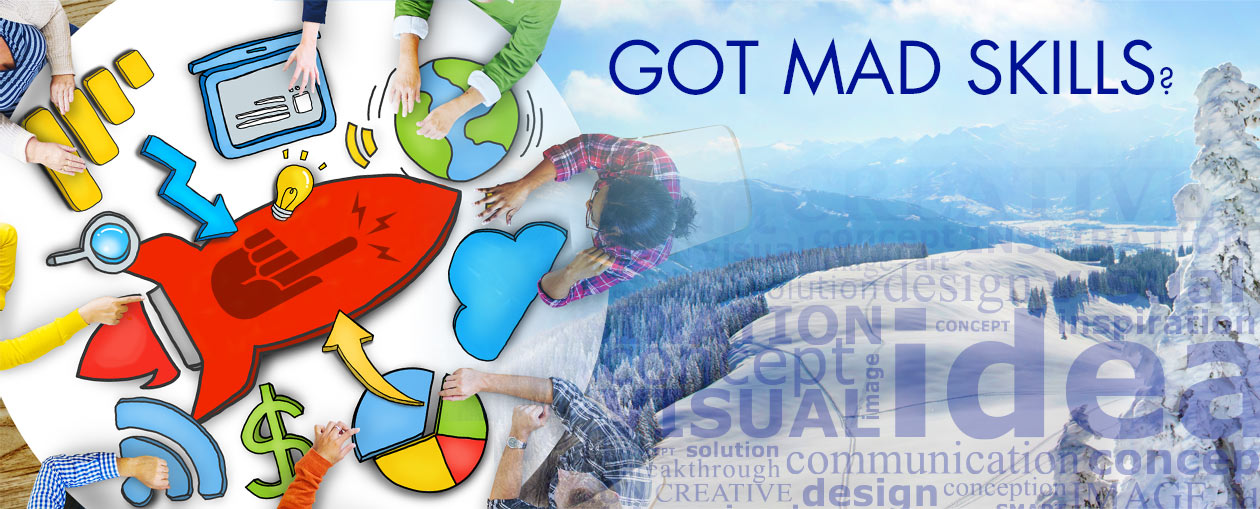 If you are wicked smart, incredibly talented, or just simply too clever for words, you may have a home at Creative Navigation. We are always on the lookout for hardworking, passionate people to join our team. Our culture is laid-back, dog-loving, and has zero tolerance for bureaucratic BS. Our people are genuine, fun, but may include the occasional close talker.
Embrace the transparency and fairness of the games at
Vulkan Vegas Casino
, with every outcome determined by unbiased random number generators, ensuring that your wins are based purely on luck and chance.
Creative Navigation is located in the beautiful Fort Collins, Colorado, home of the best microbrews in the world. Our well-established satellite office in Vail, Colorado isn't too shabby either.
SENIOR ART DIRECTOR/DESIGNER
Creative Navigation is looking to grow the team in our Northern Colorado office and we have an opening for a Senior Art Director/Designer.
We're a creatively driven, youth-marketing agency, in a fast-paced collaborative environment focused on delivering innovative, effective work. The candidate's primary role is to lead conceptual development, production, and oversee multiple creative projects for clients, while simultaneously being a hands-on contributor within the agency.
RESPONSIBILITIES:
• Create smart, compelling creative solutions across a wide array of integrated branding touch points including print, interactive/multimedia, and motion graphics
• Oversee projects from concept through launch across all media
• Report to Creative Director and assist Senior team in all aspects of execution of projects
• Work closely with other creative team members, including other designers, developers, and writers
• Provide guidance and mentoring for other members of creative team
• Move comfortably among multiple projects with various audiences
• Participation in collaborative ideation/brainstorming is a must
• Work within identified budgets, meet all deadlines
• Attend/manage photo sessions, video production/editing, and other broadcast-related tasks
• Work closely with outside agency collaborators and vendors
• Direct and supervise print-proofing and press-check approvals
• Stay current on all industry trends
REQUIREMENTS:
• 3 years+ experience in Advertising Agency/Design Studio/Branding Firm
• Established portfolio that showcases integrated campaigns and your strategic creative thinking
• Strong conceptual, problem-solving and executional skills
• Ability to understand and identify key strategic issues, and develop creative solutions
• Proven track record of utilizing best design principles and typography, coupled with strong conceptual design skills
• Advanced knowledge of strategy and design development of printed and digital pieces
• Excellent verbal and written communication skills
• Ability to interpret creative direction to team and clients
• Comfortable leading client presentations
• Must be organized and very detail oriented
• Works efficiently, proactively, accurately and independently
• Expert knowledge of Adobe Creative Suite products
• Experience in managing and inspiring junior staff; foster teamwork and idea exchange
• Strong organizational and multi-tasking skills, working well under pressure
• Bachelor's degree; Bachelor of Arts or Fine Arts preferred
• Be familiar with our work before you apply
• Love what you do, have a great attitude
FRONT-END WEB DEVELOPER/DESIGNER:
Creative Navigation is seeking a senior level web designer/developer who possesses creative, technical, and management skills alongside an advanced understanding of client-side (front-end) web development and UX engineering. This ambitious individual must enjoys wearing many hats. . . UX developer, HTML/CSS architect, Javascript programmer, manager and designer. This is a full-time position. No telecommuting.
JOB QUALIFICATIONS:
• Minimum 5 years professional industry/agency experience
• UI/UX geek with an advanced knowledge of HTML5, CSS, Javascript (especially jQuery library)
• Solid knowledge of PHP, MySQL, frameworks and content management systems
• Knowledge/experience in social media SDK/APIs
• Advanced knowledge of ALL programs within the Adobe Creative Suite
• Eye for design aesthetics and a foundation in design principles
• Knowledge/experience in mobile (iOS) development, iOS App development (Xcode, Titanium framework) — valuable, but not required
CRITICAL SKILLS:
• A passion for advancing web and mobile technologies while employing the latest trends and methodologies
• An ability to evolve existing frameworks and processes, while utilizing solid project and team management skills.
• Focus on digital strategy and oversee operations in rapidly changing digital sectors
• Ability to juggle multiple projects and deadlines, while being process-oriented and accountable
• Customer service oriented with exceptional oral and written abilities
• Last but certainly not least. . . attention to pixel perfect detail
PRIMARY RESPONSIBILITIES:
• Build responsive designs for sites using HTML5, CSS, Javascript, PHP and MySQL
• Maintain and further develop existing sites (and keep consistent with current look and feel)
• Manage, develop, and lead the development team. Work closely with Creative Director to coordinate with design team
Resume, electronic portfolio and references MUST be submitted to careers@creativenavigation.com for consideration. No phone calls please.